LOOKING FOR YOUR NEW HOME?
Look No Further! Come See Us Today, Saturday, May 27 from 10am until 4pm in Glenview AND Great Lakes! Civilians Welcome! * 2 - 3 - 4 Bedrooms Available *
TOUR OUR PROPERTY * CHECK OUT OUR MODELS * GAMES FOR THE KIDS * COOKOUT
Sign a Lease and Receive One of the Following:
Free Rent, Patio Set, or Grill *On Select Homes*
Current Resident?
Refer A Friend & Receive a $700 Referral Bonus When They Sign a 12 Month Lease!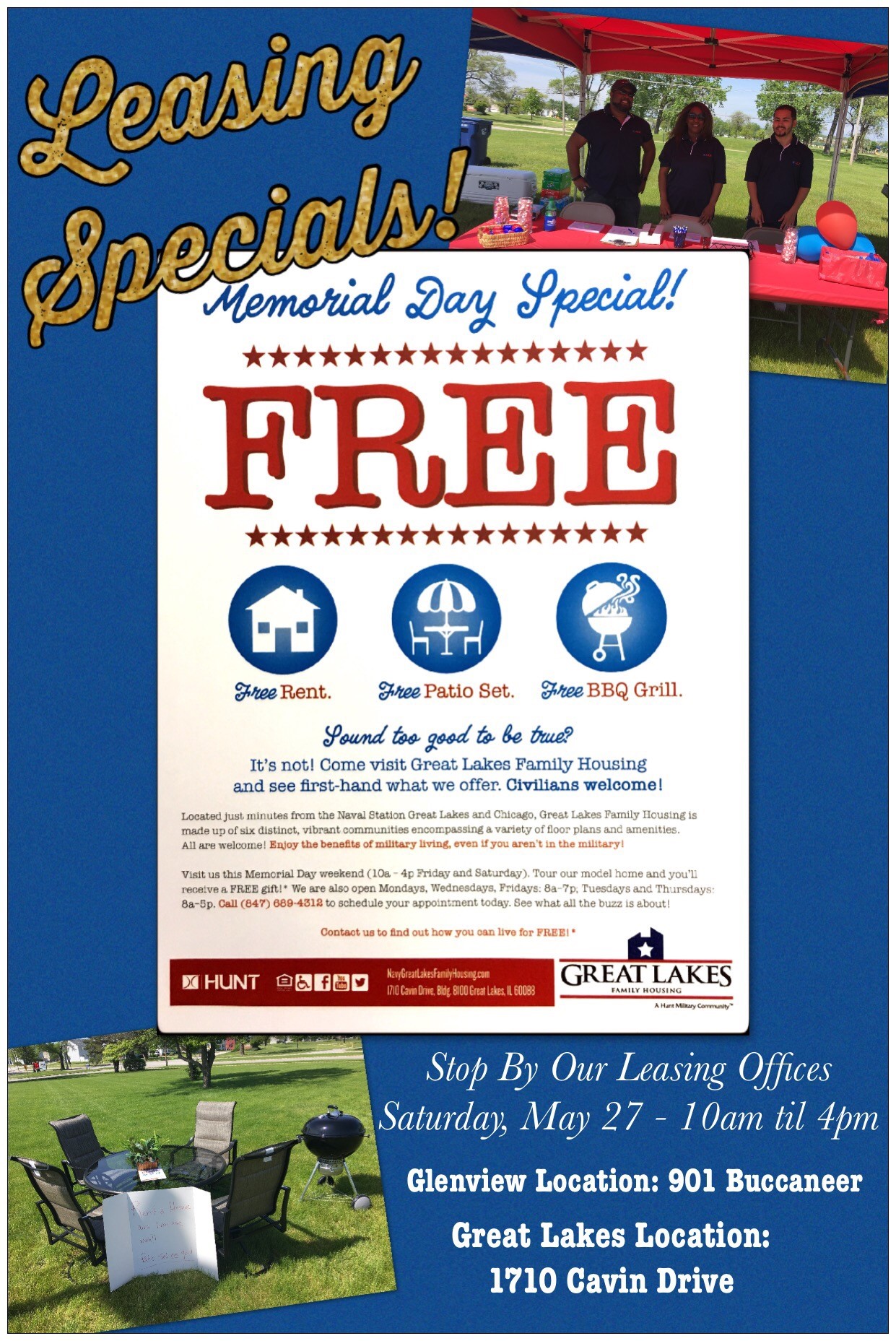 Great Lakes Leasing Office:
1710 Cavin Drive
Great Lakes, IL 60088
Glenview Leasing Office:
901 Buccaneer
Glenview, IL 60026
#GLFH

Office: (844) 879-9367
Office Fax: (847) 689-4315
Maintenance Requests: (847) 887-9675
After Hours Maintenance: (847) 887-9675
Find Your Home
Geographical Bachelor, National Guard, Civilian/Non-Military or similar
Click Here