Great Lakes Family Housing was recently awarded the Annual Preferred Partnership Award. The award presentation took place April 3, 2019 with a great deal of Hunt and Navy representation to include CAPT Leung, John Ehle, Christopher Radliff, Emmette Patterson, Sabrina Draplin and the Great Lakes Family Housing team.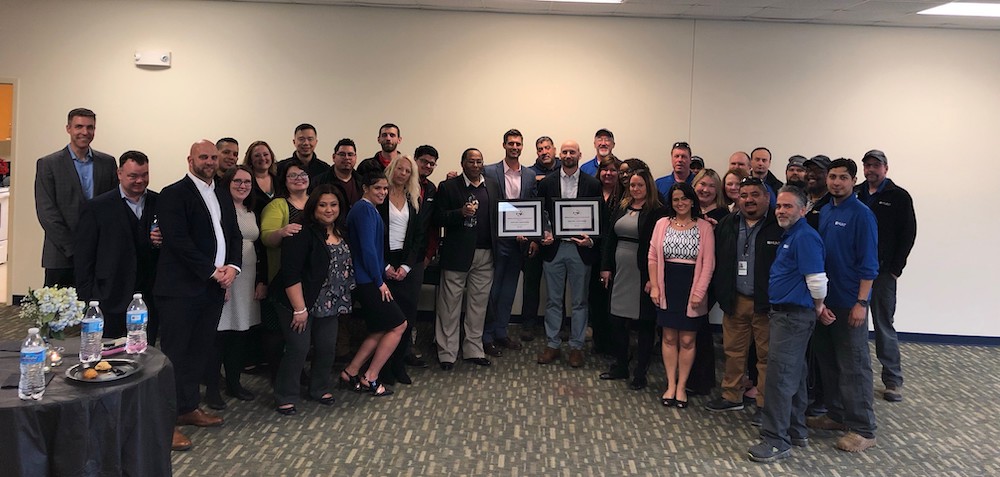 As it is Hunt's goal to be the preferred military partner, this award is especially significant and something to be very proud of. In order to receive the award both the Community Director and the HMO have to submit a written submission stating why their partnership deserves special recognition. Of the many things mentioned, communication, dedication to customer service, appreciation for each other, and a continued focus on improvement, were some of the items which were noted as significant contributions leading to the improvement and success at Great lakes Family Housing, and its Navy partnership.
The successful relationship has positively impacted CEL scores, team moral, move-in surveys, community communication and the team's ability to be proactive. The Hunt Preferred Military Award is a team award as everyone contributes to the partnership success and resident satisfaction.
Congratulations Great Lakes Family Housing on the award and thank you for all your contributions!